WORKPACKAGES
The TRACE-RICE project is structured in 7 Work Packages (WP).
All the WP has a strong relation among them to obtain the expected results, as is reflected in the following figure: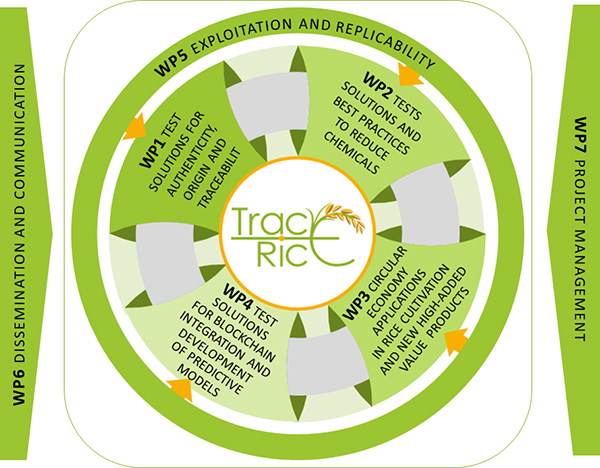 WP1 - TEST SOLUTIONS FOR AUTHENTICITY, ORIGIN AND TRACEABILITY
LEADER: UNL-ITQB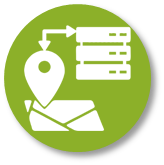 Mapping European rice varieties with DNA-based authenticity analytical tools and trying to improve the current available methods for scalability. The genetic data will be correlated with rice grain physico-chemical data, quality and sensory attributes, to identify authenticity, origin and traceability. Additionally, we will build predictive models using machine learning strategies to assess rice authenticity and develop a digital platform for data uploading and processing, thus contributing for a cross-sharable database for producers, auditors and end-consumers.
TASK 1.1 - SELECTION OF REPRESENTATIVE RICE VARIETIES FOR AUTHENTICITY, ORIGIN AND TRACEABILITY TESTS
LEADER: INIAV;
PARTICIPANTS: IBET, UNL‐ITQB, CASA DO ARROZ, EM, UNIV. ALEXANDRIA, CSIC‐IATA, DPL
Expected outcomes: selection of a subset of 20 target varieties (representative of the available diversity), which will be used in the following Tasks and WPs. The criteria for selection will necessarily include the assurance of varietal certification and take into consideration the relevance for each country.
TASK 1.2 - DEVELOPMENT OF DNA-BASED AUTHENTICITY TOOLS
TASK 1.3 - EVALUATION OF QUALITY: CHEMICAL, RHEOMETRIC, SENSORY ANALYSIS AND COLLECTION OF SPECTRAL DATA
TASK 1.4 - BUILD PREDICTIVE GENERATION MODELS
TASK 1.5 - DATA AGGREGATION AND ACCOUNTABILITY OF THE PROPOSED AUTHENTICITY, ORIGIN AND TRACEABILITY TESTS
WP2 - TEST SOLUTIONS AND BEST PRACTICES TO REDUCE CHEMICALS
LEADER: EM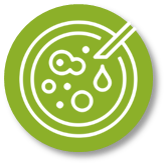 Addresses insect infestation and microbial contamination by establishing the most cost-effective solutions to prevent egg hatching in stored, packed and shipped rice and the presence of mycotoxins, avoiding the use of chemical products. In rice ready-to-eat products, the prevention of the development of Bacillus cereus and other relevant pathogens will be taken in account. The liaison with blockchain based methods to incorporate food safety and contamination concerns into the traceability model will be assured.
TASK 2.1 - SOLUTION MAPPING
LEADER: INIAV;
PARTICIPANTS: CSIC‐IATA, IBET, EM
Expected outcomes: map of several available solutions with focus in real-life scenarios and implications in a life-cycle view (e.g. use of protective packaging solutions and the use of bioplastics).
SUBTASK 2.1.1 - INSECT AND FUNGAL GROWTH MITIGATION
LEADER: INIAV;
PARTNERS: IBET, EM
Expected outcomes: assess the cost-benefit of use of insect repellents (diatomaceous earths, husk ash, pheromone stick trips), chilling, gas flushing to remove oxygen (nitrogen or carbon dioxide), packing in hermetic bags (small or large) for insect and fungal growth mitigation during rice paddy storage. The use of essential oils (e.g. from rice bran, turmeric, spices, gingers), active packaging and the assessment of bioplastics will be tested during the storage of milled rice. The selection of methods to test and information to be collected will be useful for construct an informed business case of insect infestation prevention.
SUBTASK 2.1.2 MYCOTOXINS AND PESTICIDES RESIDUES
LEADER: INIAV;
PARTNERS: IBET
Expected outcomes: mapping mycotoxins (aflatoxins, ochratoxin A, zearalenone, fumonisins) and pesticides in commercial paddy rice lots from different origins (60 samples). The same samples will be scanned by NIR and FTIR to obtain enable a fast and non-destructive method to screening the contamination levels. Collection of predictive models from the literature for fungal grow during rice paddy storage as function of temperature and humidity.
SUBTASK 2.1.3 BACTERIAL CONTAMINATION AND PREDICTIVE SOLUTIONS
LEADER: CSIC‐IATA;
PARTNERS: EM
Expected outcomes: microbiological characterization of contaminating microorganisms in raw materials and ready to eat rice based products. Search by literature review of predictive solutions for the conditions/products/microorganism studied and application in subsequent tasks.
TASK 2.2 - SOLUTION TESTING
TASK 2.3 - SOLUTION ASESSMENT
TASK 2.4 - INTEGRATION TO WP5
WP3 - CIRCULAR ECONOMY APPLICATIONS IN RICE CULTIVATION AND NEW HIGH-ADDED VALUE PRODUCTS
LEADER: CSIC-IATA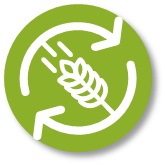 Addresses the correlation between rice compositional characteristics and quality and the development of the capabilities of project partners to convert by-products and waste into innovative and valuable natural ingredients.
TASK 3.1 - DEFINE TARGET FOOD AND BEVERAGES PRODUCTS APPLYING INCLUSIVE CONCEPTS (RRI) TO BE A STEP AHEAD TOWARDS FURTHER MARKET SUCCESS
LEADER: CSIC‐IATA;
PARTICIPANTS: DPL, INIAV
Expected outcomes: market study with consumers from the countries involved to compile the in-house recipes and in-countries traditions for the consumption of rice-based products, as well as to identify consumer's expectations. The technologies and products selected will be evaluated in the scenario of the circular economy considering their technological scale up viability, economic efficiency, social and environmental impact.
TASK 3.2 - APPLYING INNOVATION TO TRADITIONALLY CONSUMED RICE FOODS
TASK 3.3 - CONVERTING BY-PRODUCTS TO INNOVATIVE NATURAL INGREDIENTS FOR ADDING NEW VALUE TO THE RICE MEDITERRANEAN BLOCKCHAIN
TASK 3.4 - DEVELOPING INNOVATIVE FOOD AND BEVERAGES BY INTEGRATING RICE-BASED INGREDIENTS
WP4 - TEST SOLUTIONS FOR BLOCKCHAIN INTEGRATION AND DEVELOPMENT OF PREDICTIVE MODELS
LEADER: BGI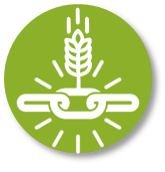 Addresses the constrains from the farmer to the end consumer by using a blockchain approach to control the complete value chain assuring profitability, food safety, traceability and authenticity in the rice chain.
TASK 4.1 - DEFINITION OF SYSTEM ARCHITECTURE, SYSTEM INTEGRATION, AND CASE STUDY VARIABLES
LEADER: EM;
PARTICIPANTS: BGI, INIAV, CASA DO ARROZ
Expected outcomes: definition of the technical infrastructure, standards, specifications and strategies at rice field, primary and secondary processing to be followed by blockchain approach.
TASK 4.2 - IMPLEMENTATION OF PILOT STUDY FOR BLOCKCHAIN INTEGRATION
TASK 4.3 - EXPLOITATION PLAN AND BUSINESS STRATEGY
WP5 - EXPLOITATION AND REPLICABILITY
LEADER: INIAV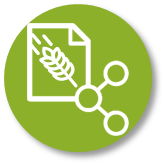 Develop a pilot trial execution plan in the selected sites (Spain and Egypt) and carry out the evaluation of the acceptance of the TRACE system in two real life settings and conditions.
TASK 5.1 – PILOT DESIGN AND USERS TRAINING
LEADER: BGI;
PARTICIPANTS: ALL
Expected outcomes: inventory of the available resources and a specification of what needs to be added, extended or adapted for supporting the pilot. Recruitment of local companies to participate in the pilots. Along these activities, evaluation tools will be incorporated in the process. This task will also include the training of the local users.
TASK 5.2 – PILOT DEPLOYMENT AND OPERATION
TASK 5.3 – PILOT ASSESSMENT
TASK 5.4 – DEVELOPMENT OF AN EXPLOITATION STRATEGY FOR PROJECTS RESULTS
WP6 - DISSEMINATION AND COMMUNICATION
LEADER: CASA DO ARROZ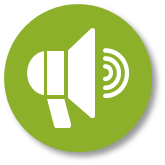 Develop and implement an integrated strategy for comprehensive Communication and Dissemination (C&D) activities to improve the positioning of the rice Mediterranean Sector and involving at the same time all societal players (producers, farmers, scientific community, citizens, government, etc). The C&D plan of the TRACE-RICE project will maximize impacts in terms of awareness, engagement and acceptance as a necessary precondition to boost its replication potential.
TASK 6.1 - TRACE-RICE COMMUNICATION AND DISSEMINATION STRATEGY
LEADER: INIAV;
PARTICIPANTS: ALL
Expected outcomes: C&D Plan with the necessary guidelines to enable a sound and effective implementation of the strategy at Transnational and Local level by identifying target audiences, key messages, actions, channels, tools, timing, geographical areas and management structure. A scalable approach will be adopted based on the inputs coming from the continuous monitoring activity of the C&D strategy through dedicated outreach and engagement indicators. The Plan will be yearly revised and updated, tailored to the local contexts and exploiting the most effective tools and channels already in place in replication areas (Portugal, Spain and Egypt) to reach their communities and targets.
TASK 6.2 - COMMUNICATING TRACE-RICE
TASK 6.3 - INCREASING OUTREACH AND ENGAGEMENT REGARDING CIVIL SOCIETY ORGANIZATIONS AND GENERAL PUBLIC
WP7 - PROJECT MANAGEMENT
LEADER: INIAV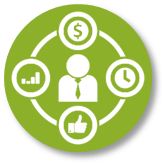 Assure the achievement of project goals and delivery of the planned actions in the most cost-effective manner. Coordination and organization of the project at strategic level, ensuring: project follow-up, continuous update, decision-making procedures, suitable project administration and data management.
TASK 7.1 - PROJECT MANAGEMENT PLAN
LEADER: INIAV;
PARTICIPANTS: ALL
Expected outcomes: Project Management Handbook summarizing all the required knowledge for the good management of the project (administrative forms, financial aspects, quality process, etc.). The Management Handbook includes a detailed project development, an internal communication plan and review procedure for a successful project management and monitoring of quality of the results.
TASK 7.2 - ADMINISTRATIVE AND FINANCIAL MANAGEMENT OF THE PROJECT
TASK 7.3 - QUALITY ASSURANCE
TASK 7.4 - GOVERNING BODIES MEETINGS
TASK 7.5 - DATA MANAGEMENT PLAN ELABORATION (M1-M6)